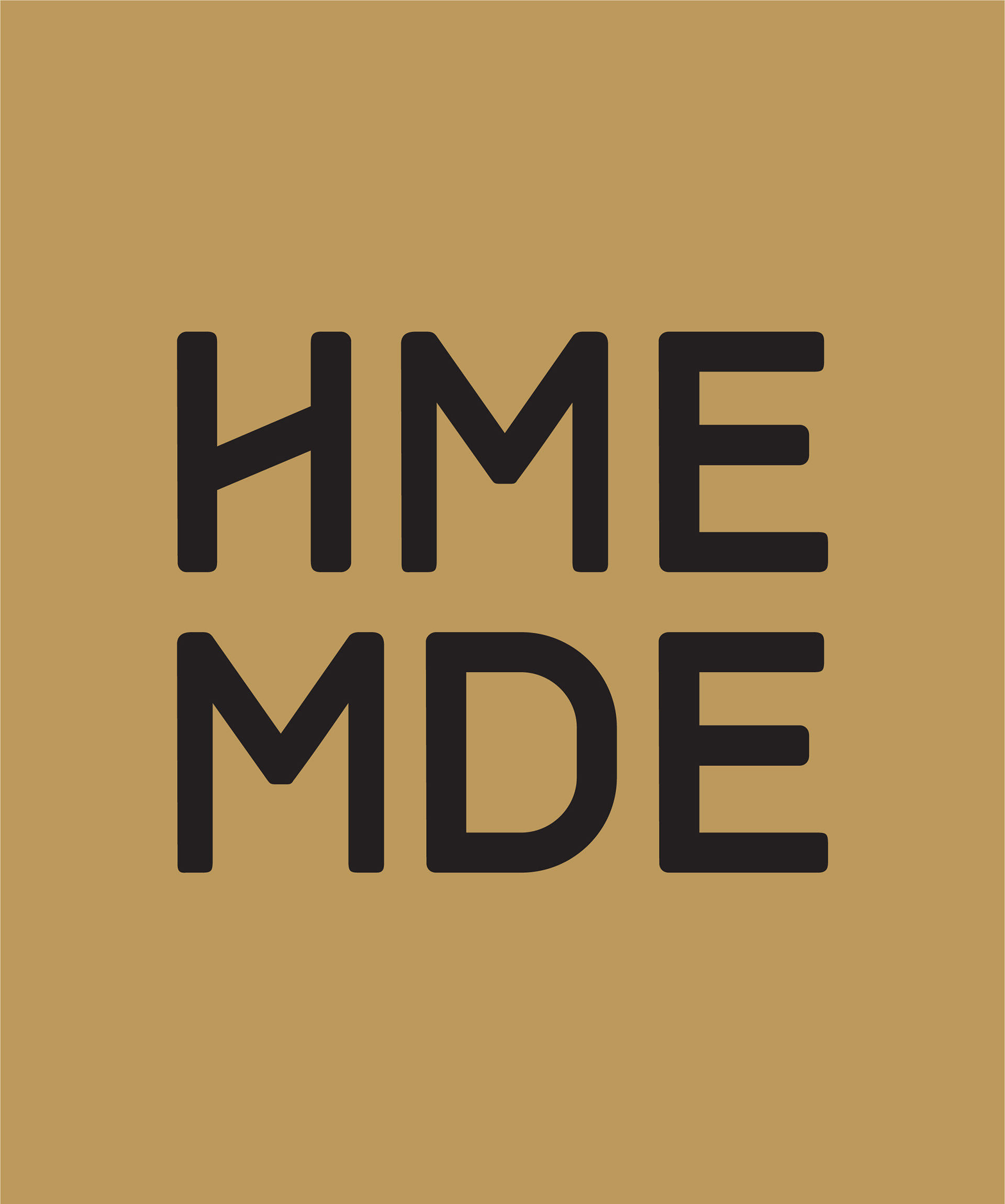 Homemade Records is an existing business that consists of music management, consultancy and its own record label. They specialise in working with the most cutting edge musicians of underground music.
I was tasked with creating a new logo for Homemade Records with any creative response I saw fit. The only specification was that the brand name was to be displayed as HME MDE.  
Main logo design. This logo was developed from the idea that a homemade product is unique and special in the way it is created by hand hence the combined logomark of a hand and fingerprint. The loose, rounded lines are also a subtle hint toward the name of the brand.
I also developed other concepts for the client before the main fingerprint design was chosen, all of which can be viewed below.
The style of this design is more organic and irregular, linking to the name of the brand.  This is especially accentuated by its appearance of a sewn-on patch, framing the brand name as a proud badge reminiscent of something like a handmade jacket.
The idea behind this design is more of a literal interpretation. It allows the logo to be instantly recognisable from the brand name with its simplicity and the clean and elegant style can be suited to most media.