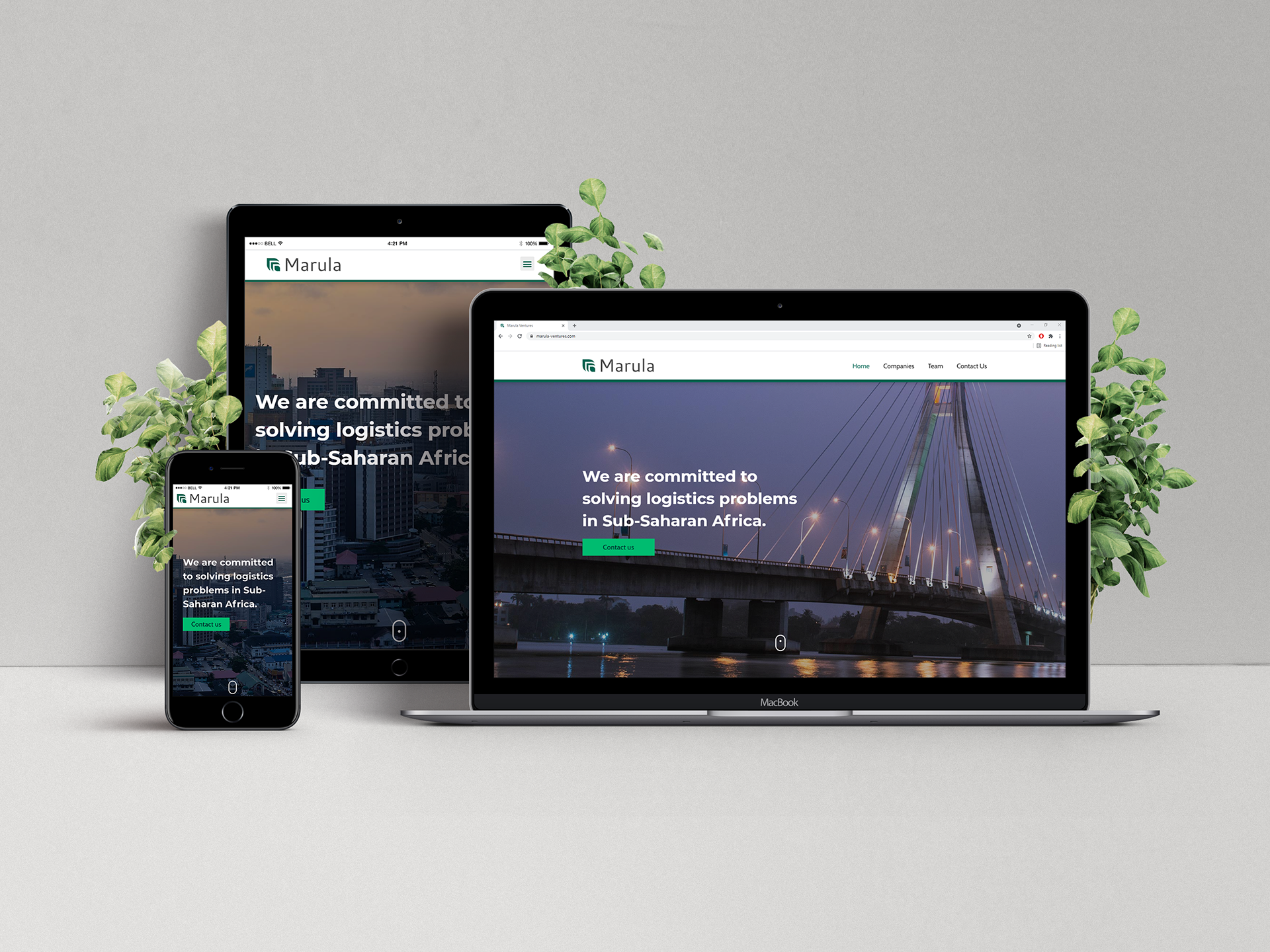 WEB DESIGN & SOCIAL MEDIA DESIGN
Marula Ventures is a Corporate Venture firm focused on investing in trade and transportation in Sub-Saharan Africa.
I was responsible for designing, building and delivering the new website for Marula Ventures. This entailed prototyping of the user experience and interface design while implementing feedback, creating a simple and functional layout with a streamlined aesthetic to heighten the firm's technological values, as well as optimising the website during the later development process to ensure the original design was achieved with crisp functionality before delivering the final product.