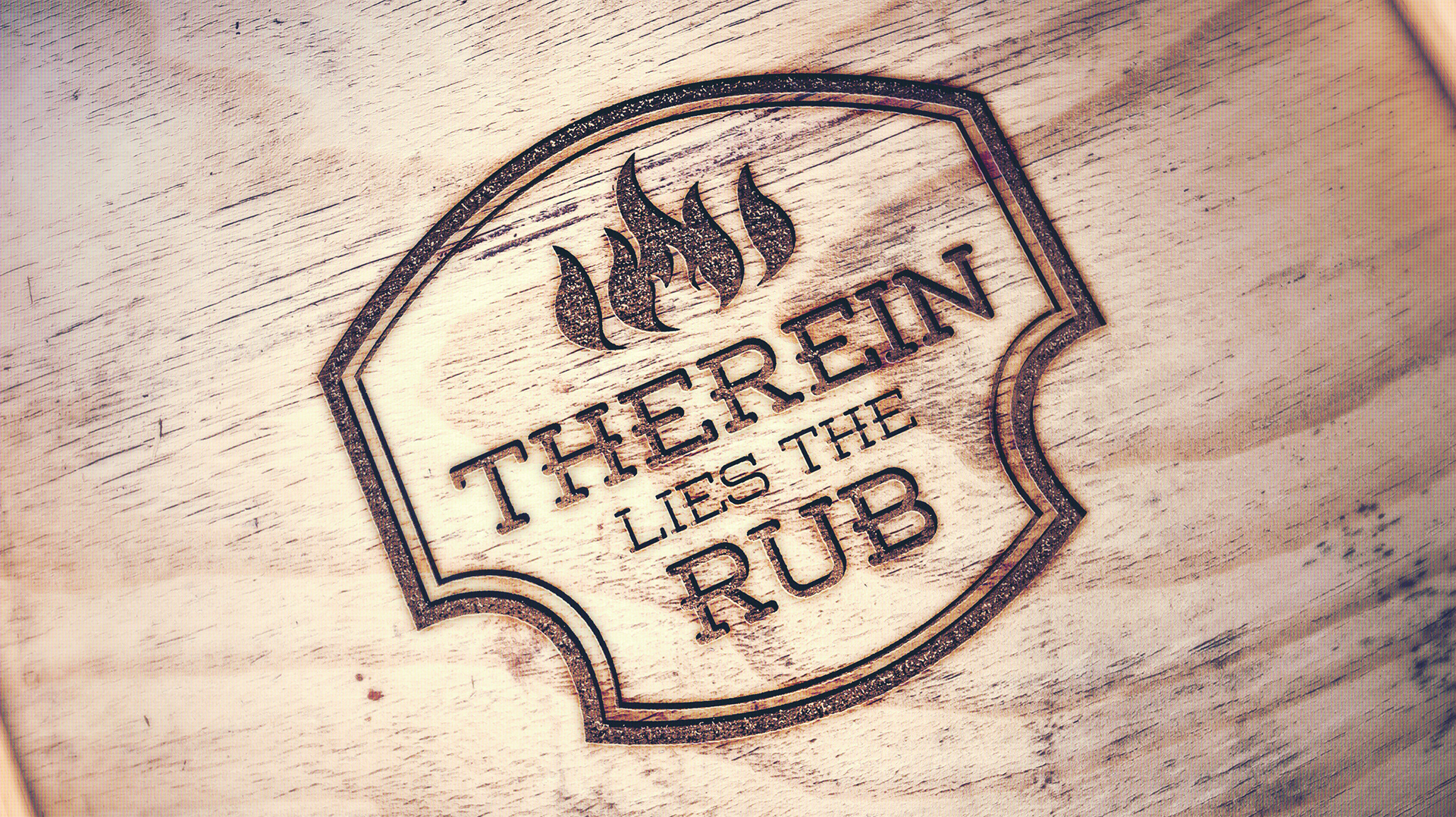 Therein Lies the Rub was launched as a brand to enhance the culinary toolbox of chefs and foodies alike. Each product is a simple mixture

of

salt, herbs and spices to rub onto meat to create intense flavour combinations as a memorable taste experience. 
As a new brand on the market I was tasked on creating an identity with the theme of grilled cuisine that compliments the intensive flavours of spices Therein Lies the Rub produces.